Superior Plastics – Superior Performance | NOTHING MORE, NOTHING LESS
ISO 9001:2008 Certified
Material Description
Torlon® is a polyamide-imide (PAI) with exceptional thermal stability and toughness.  It is also the highest performing melt processable advantage of thermoplastics. Torlon® superior wear-resistance grades offer unsurpassed performance in both dry and lubricated environments.  It is capable of performing under severe stress conditions at continuous temperatures to 500°F (260°C).
Parts machined from Torlon® provide greater compressive strength and higher impact resistance than most advanced engineering plastics.  Torlon® has an extremely low coefficient of linear thermal expansion and high creep resistance, which provides dimensional stability over its entire use range.  Torlon® is an amorphous material with a glass transition temperature of 537°F (280°C).
Plastic Machining Inc has extensive experience in machining trolon® material (Also see Duratron®). Processing and machining of all parts take place in a completely controlled environment.  We build excellence into every part we machine and maintain a complete record of our products.
Industrial Process and Production Equipment
Laboratory & Diagnostic Equipment
Bearings, Bushings and rollers with creep resistance over 400 °F (205 °C)
Extreme wear resistance and high PV capabilities can eliminate costly lubrication's systems
Ideal for industrial applications where elevated temperatures and aggressive chemicals are present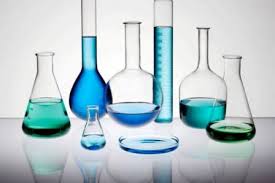 Small seals, seats, rings can take full advantages of Duratron® PAI's stiffness and strength
Precision parts can be easily machined to extremely tight tolerances
Duratron® PAI's excellent chemical resistance is ideal for use in lab and diagnostics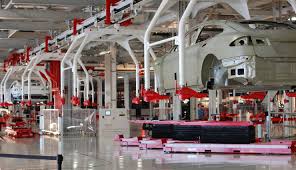 Chemical Processing Equipment  
Seals, connectors and wear parts maintain critical dimensions across a broad temperature range
Duratron® PAI easily withstands most fuels and lubricants
Lighter weight and lower cost than exotic metal alloys
Tight dimensional control of precision parts across a broad temperature range
Significant performance and efficiency gains are possible with seals machined from Duratron® PAI
Wear Resistance improvement over specialty alloys greatly improves Mean Time Between Rebuild/Repair
High temperature, lubrication-free performance increases the life of seats, seals and rings
Semiconductor manufacturing Equipment 
Electronics and Telecommunications Equipment 
High strength and stiffness are maintained to nearly 500° F (260° C)
Various grades can be used to achieve electrically insulative, dissipative or conductive performanc
Specialty grades offer next generation performance for specific process areas like Etch, Package & Test, and CMP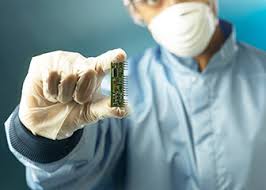 Connectors and fixtures machined from Duratron® PAI offer consistent electrical performance
Tiny parts can be easily machined to very tight tolerances
Torlon® is a registered trademark of Solvay Advanced Polymers.